Whether it's stiff or malleable, shiny or matte, metal is a sturdy material used for both simple objects and complex structures, bespoke or mass-produced items.
Our commitment to digital manufacturing combined with our craftsmanship guarantee top quality production for all kinds of parts.
Thanks to the use of digital processes and the performance of our tools, we are able to produce the finest metal objects with utmost precision.
Steel, aluminum, bronze, brass, copper, inox… we cut and process all types of metal in our workshops.
In addition, our use of artisanal processes allows us to guarantee beautiful quality and exceptional finishes for all your projects.
From sandblasting to polishing, powder coating to anodizing, and brushing to painting, we can provide many different techniques depending on your needs and objectives.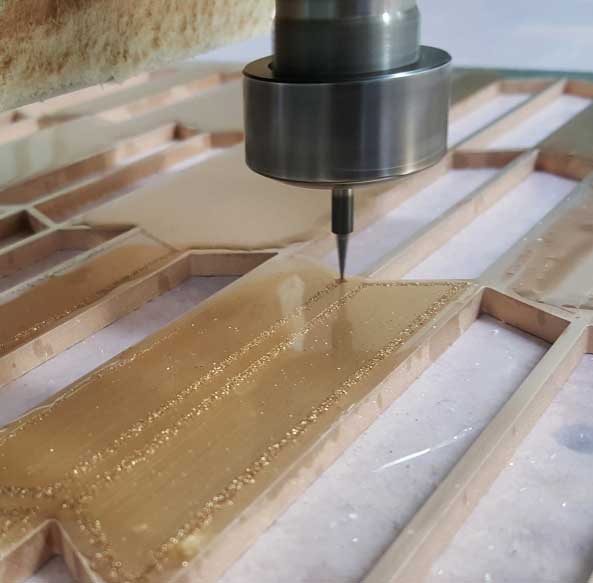 References
and perspectives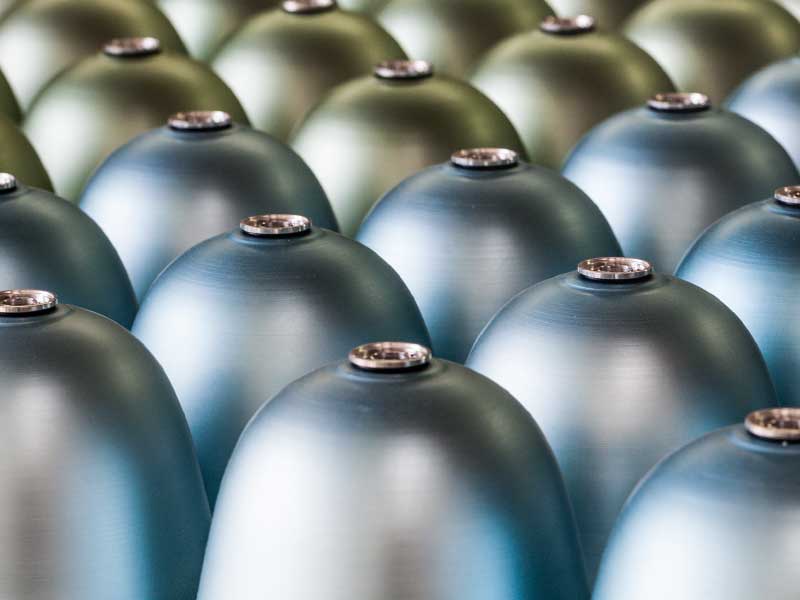 "Cloches" by Ronan and Erwann Bouroulec.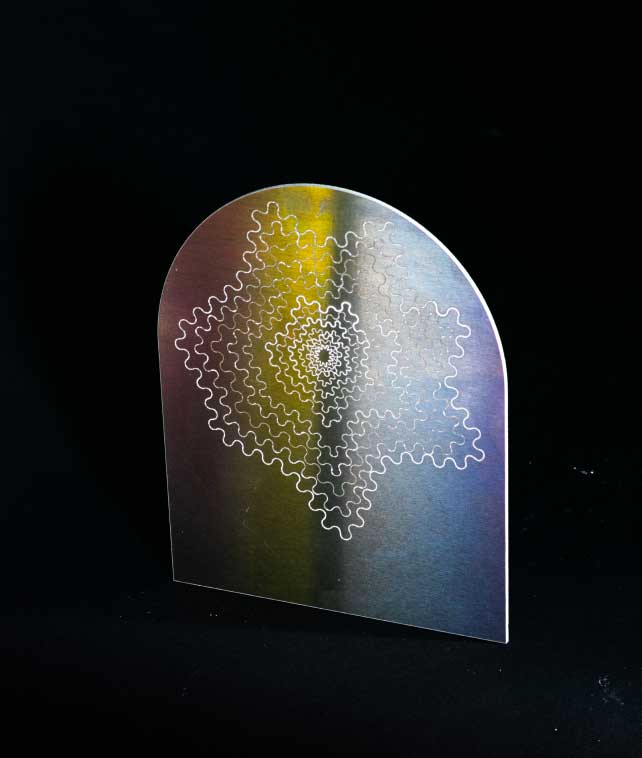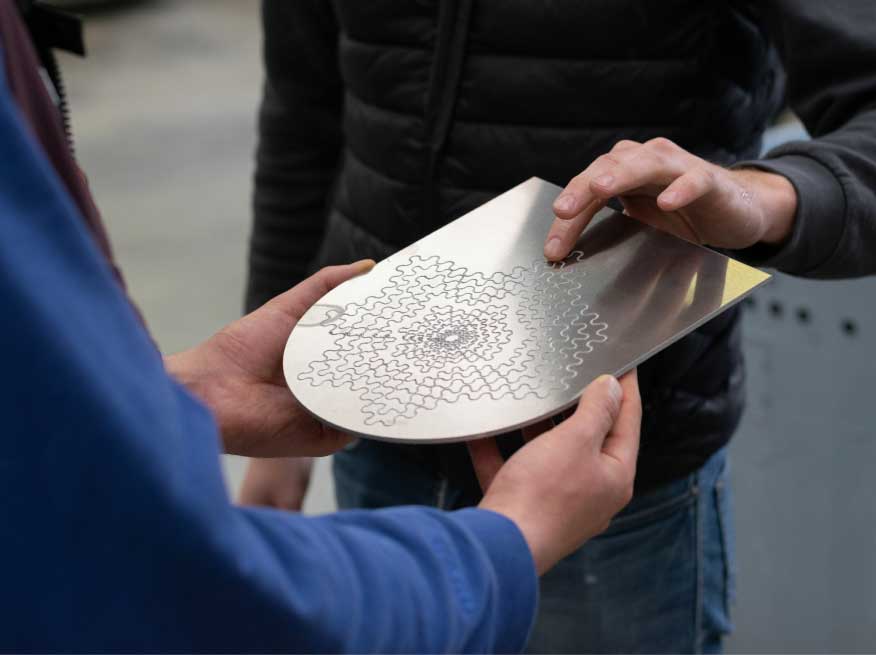 Manufacturing process research by Studio Cogitech.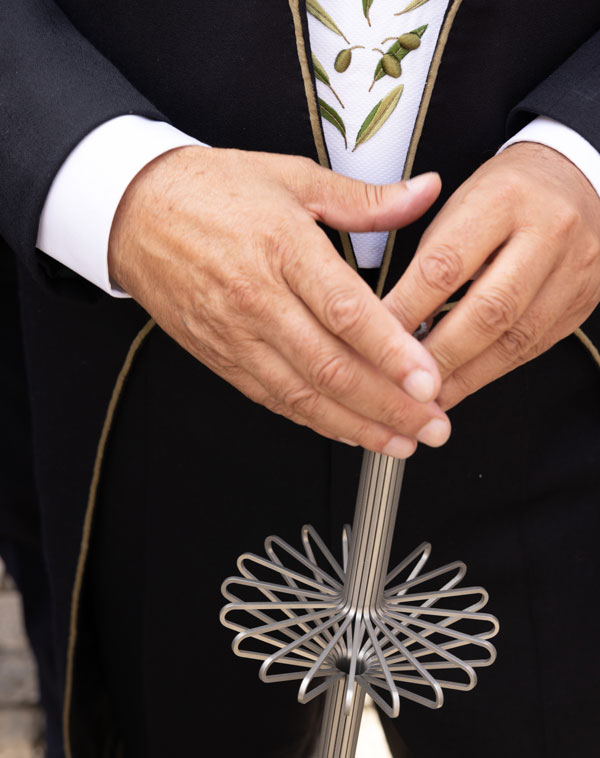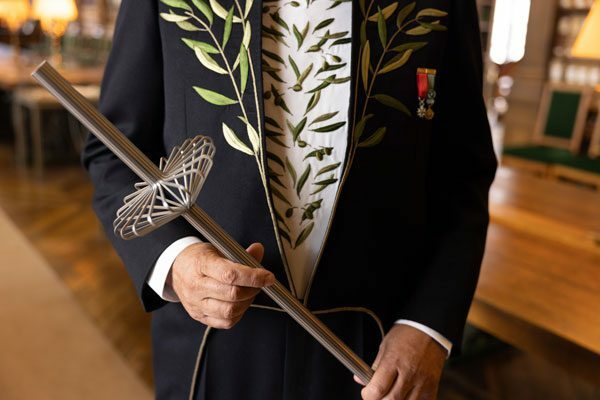 "Epée », by Cécile Barani, Sword of the Academician Marc Barani, Académie des Beaux-Arts, Institut de France.